Home
VISIT THE COMIC STOP ON SATURDAY, OCTOBER 25TH FOR HALLOWEEN COMICFEST 2014!!
From 10am-5pm--Join us for FREE COMICS, CANDY, SKETCHES, SUPERHEROES & MORE!! Make sure to wear your costume & enter the GREATEST COSTUME CONTEST EVER on the HALLOWEEN COMICFEST website!! Grand Prize: $500 Shopping Spree!!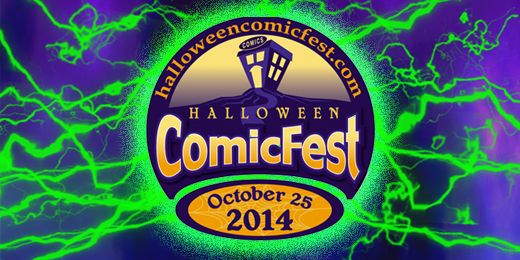 ESTABLISHED IN 1996, THE COMIC STOP HAS A RETAIL STORE LOCATED IN WATERTOWN, MASSACHUSETTS! WE STOCK A LARGE VARIETY OF NEW & VINTAGE COMICS, MAGIC THE GATHERING CARDS & OTHER AWESOME COLLECTIBLES--COME VISIT US TODAY!
STORE HOURS: MONDAY 2-6, TUESDAY, THURSDAY, FRIDAY 11-6, WEDNESDAY 11-7, SATURDAY 11-5, SUNDAY CLOSED
PHONE: (617) 926-3430 EMAIL: DAVID@THECOMICSTOP.COM